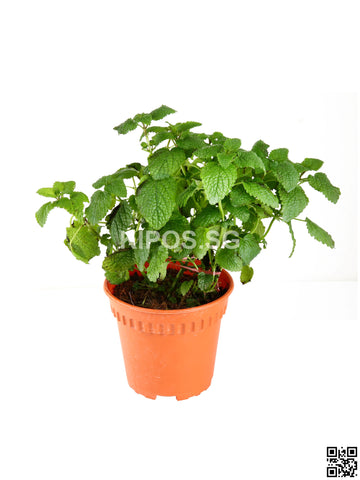 Melissa officinalis LBALM-S
Order today, and you'll receive your package between and .
Lemon Balm. The leaves have a mild lemon scent similar to mint andis used as a flavouring in ice cream and herbal teas, both hot and iced, often in combination with other herbs such as spearmint. It is a common addition to peppermint tea, mostly because of its complementing flavor.
Estimated Height: 0 to 30cm 
Watering Required: Moderate 
Lighting Required:Partial Shade